Topics:
Depending on when and where you got your Expert PDF license you may have a license key, or your product may be managed through your Expert PDF Account.
We'll cover the following topics:
Transferring a License Managed Through your Account
Your product is linked to your Expert PDF account. When you sign into Expert PDF on your new device, your license will transfer.
Click on the Login icon in the top right corner.
Choose SIGN IN.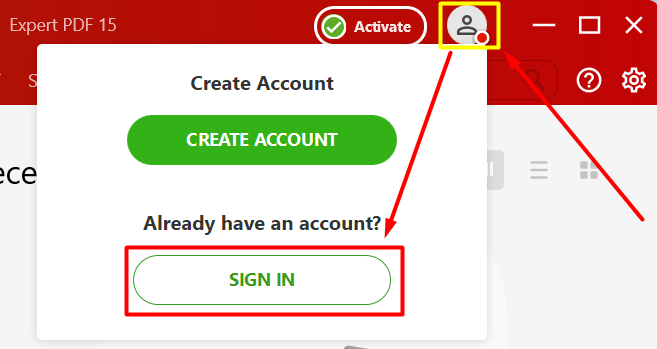 You can choose to sign in with (Google / Facebook / Microsoft).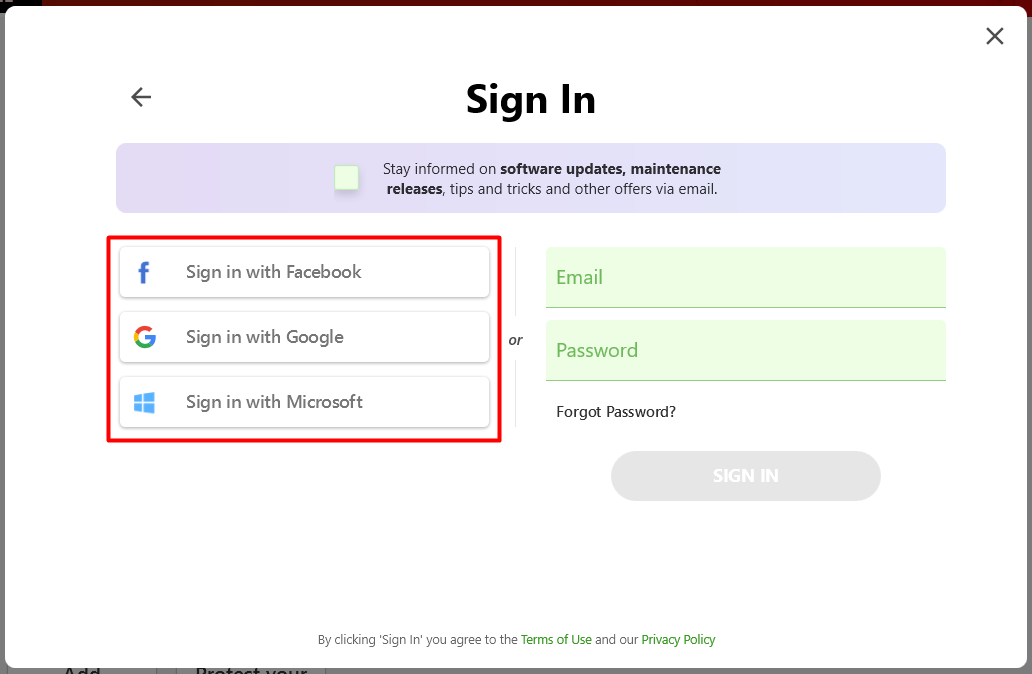 Or you can choose to sign in with your Expert PDF Account.
Type the same email that was used while the purchase.
Enter the password from your account.
Click SIGN IN.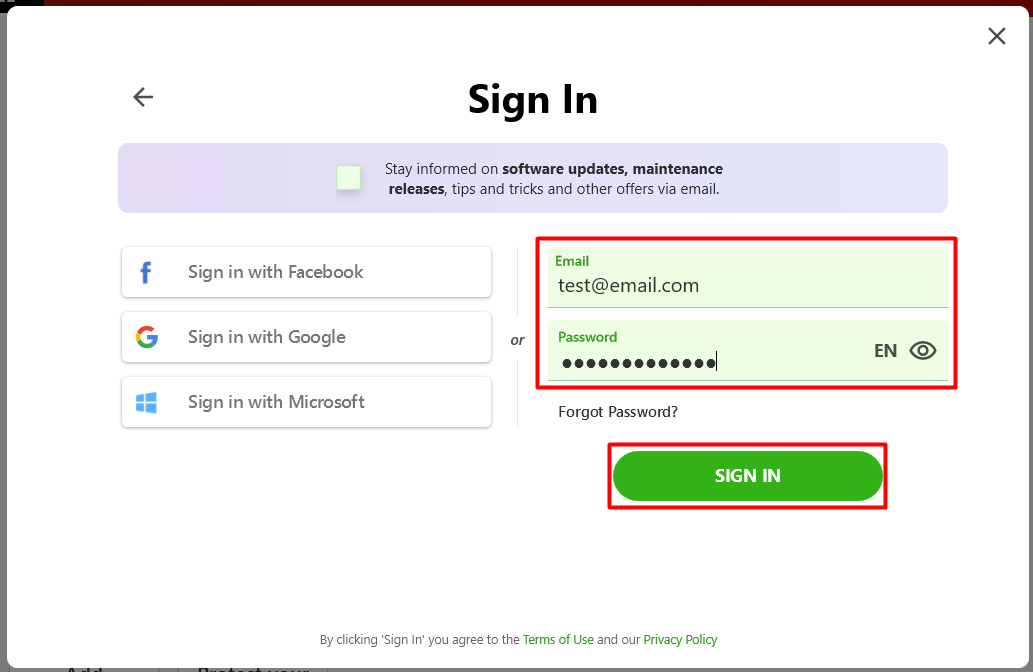 Once you have logged in you'll see this notification confirming your product is now activated.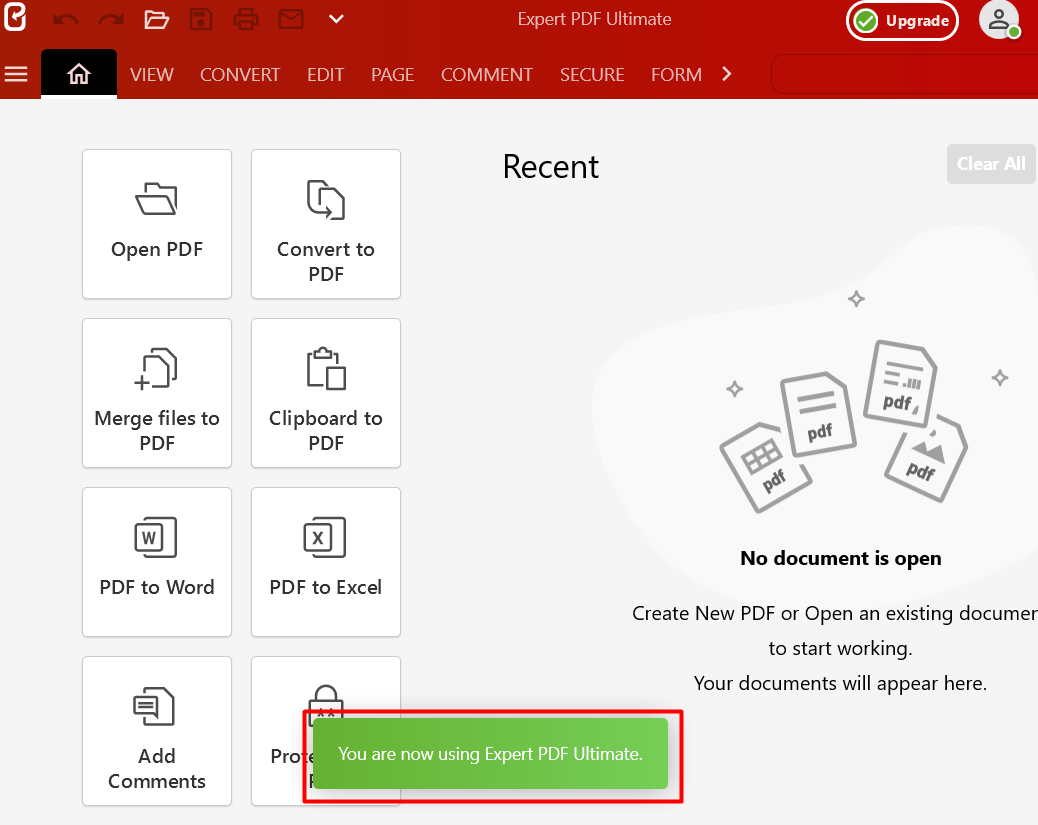 Transferring a License Managed with a License Key
Expert PDF license keys are valid for 1 use at a time. There are a few other circumstances that can require us to reset your license key, such as reformatting or upgrading Windows.
If you want to transfer your license key to a new computer, you'll need to:
Contact our support team.
Provide them with your previous key, order ID, or purchase details of Expert PDF.
They will reset your license key.
Note: Expert PDF 10-12 versions are no longer supported. Please submit a request to our customer support to receive further assistance.
You can contact us by clicking on Contact us on our main support page.
*You will need to enter your email address. A security code will be sent to you. Enter the code and click on Validate. You will then be able to open a request.