In the Inbox, you can review all the document packages you've sent.
Open the E-Sign Module.
Choose E-sign Inbox.

Select a package to expand it and display more information.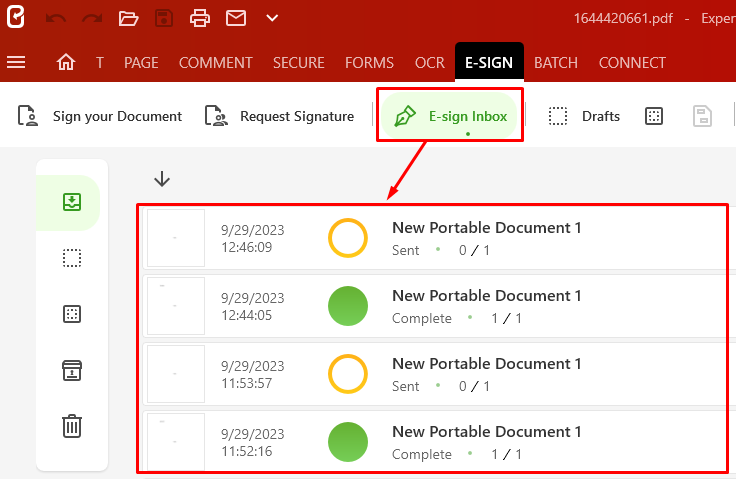 You will see when the package was last updated. You will also see the list of signers. Any signer that has signed the document will have a green circle, otherwise, it will be red.

You will also see a list of the documents and if they have been signed.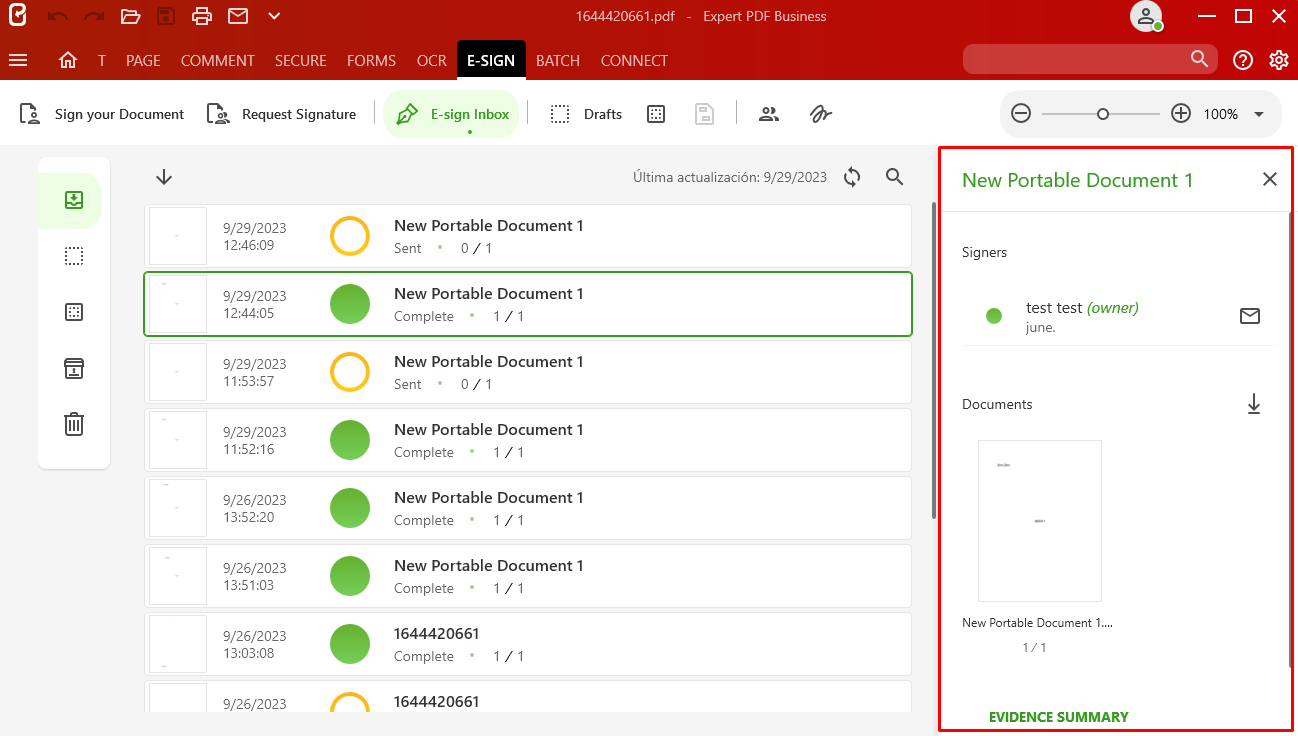 You can send a reminder containing detailed information to the signer by clicking on the envelope icon.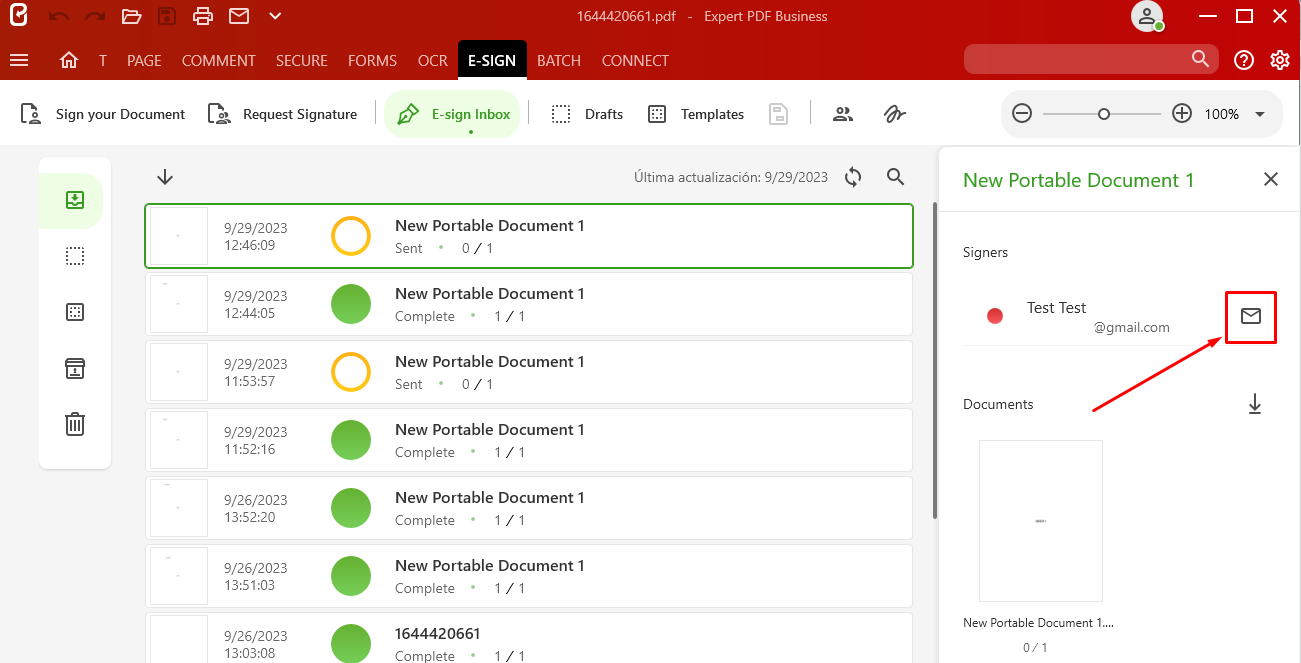 To find a specific E-Sign package, open the search panel by clicking the magnifying glass icon.

Enter the date, type the name of the created package, and click the Enter key.


The Status will tell you the progress of your package. Below you'll find a description of each one.
Expired: the signing date for the package is expired and the signer is no longer allowed to sign it;
Declined: the package is declined by the signer;
Sent: the package has been sent, but the documents are not signed or partially signed;
Review: the package needs to be reviewed by the owner;
Archived: the package is archived and located in the Archives folder;
Draft: the package is a draft and located in the Draft folder;
Complete: all your documents are signed.
Next to each status, you will see a quick summary of how many signatures have been applied.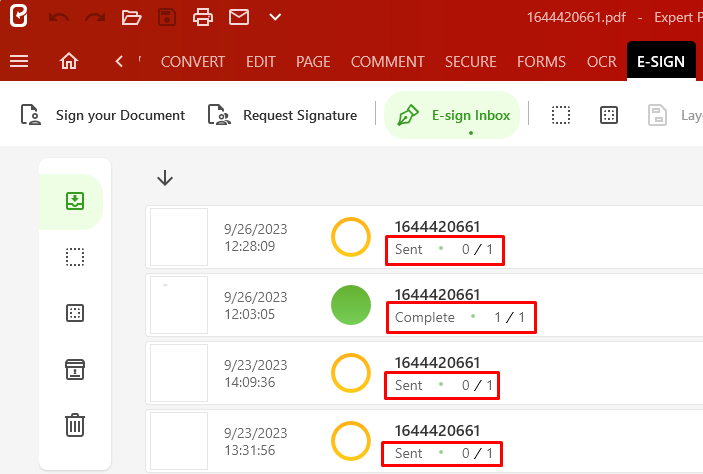 There are a few ways you can interact with the document packages in your inbox.

If the document package requires your signature, you can apply it from the Inbox.
Click on Sign to sign your document.


A web page will open and you can sign the documents. Click here for more information on the E-Sign signing flow.
Any package that has not been completed can be edited. Please note that making changes to an existing document package will cancel it. When you are finished, each signer will receive a new email prompting them to sign.
Click on Modify Package to make changes.

Click on Save Package as a Template to save the document packages as a template.


Depending on your workflow, your inbox can become cluttered easily. We have a couple of options for removing items from the inbox.

You can move document packages to the Trash section.
Click on Trash to remove the document packages.


Once everyone has signed and the status is set to complete, you can choose to archive your document package instead.
Clicking on Send to Archives will move the package summary to the Archives section.

Select a package to expand it and display more information.

Click on Download All to download all signed documents in the package once the status is complete.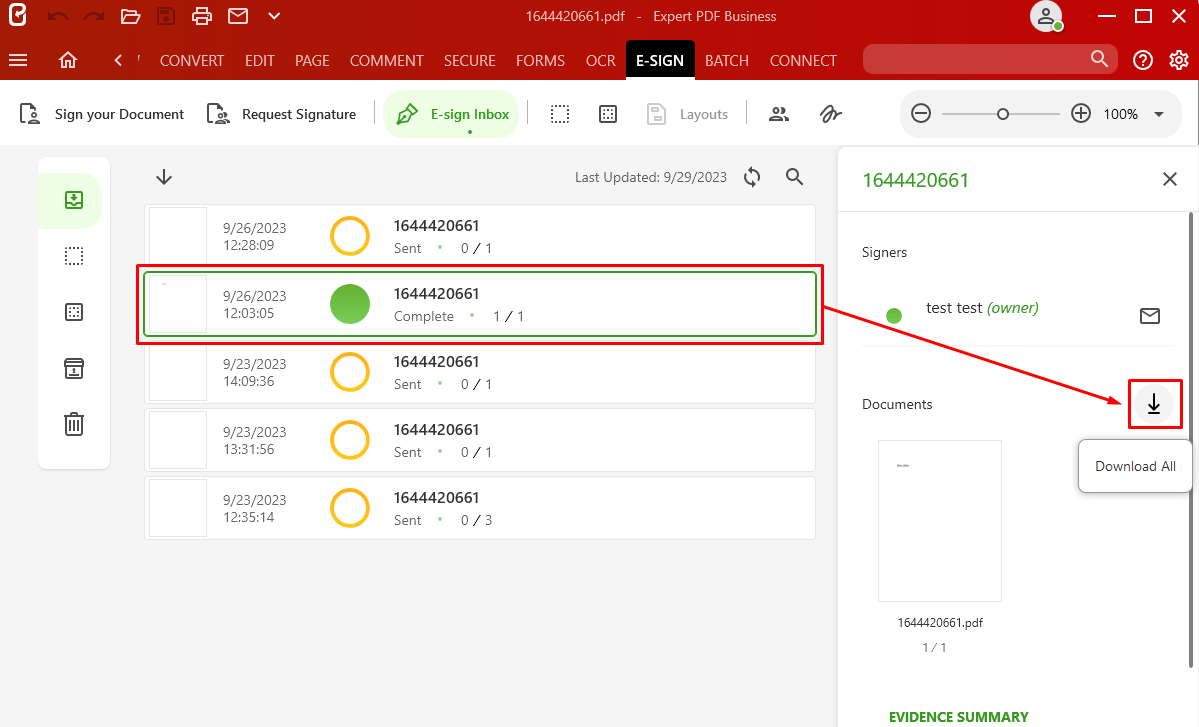 Click Evidence Summary and a PDF will open summarizing when everyone signed.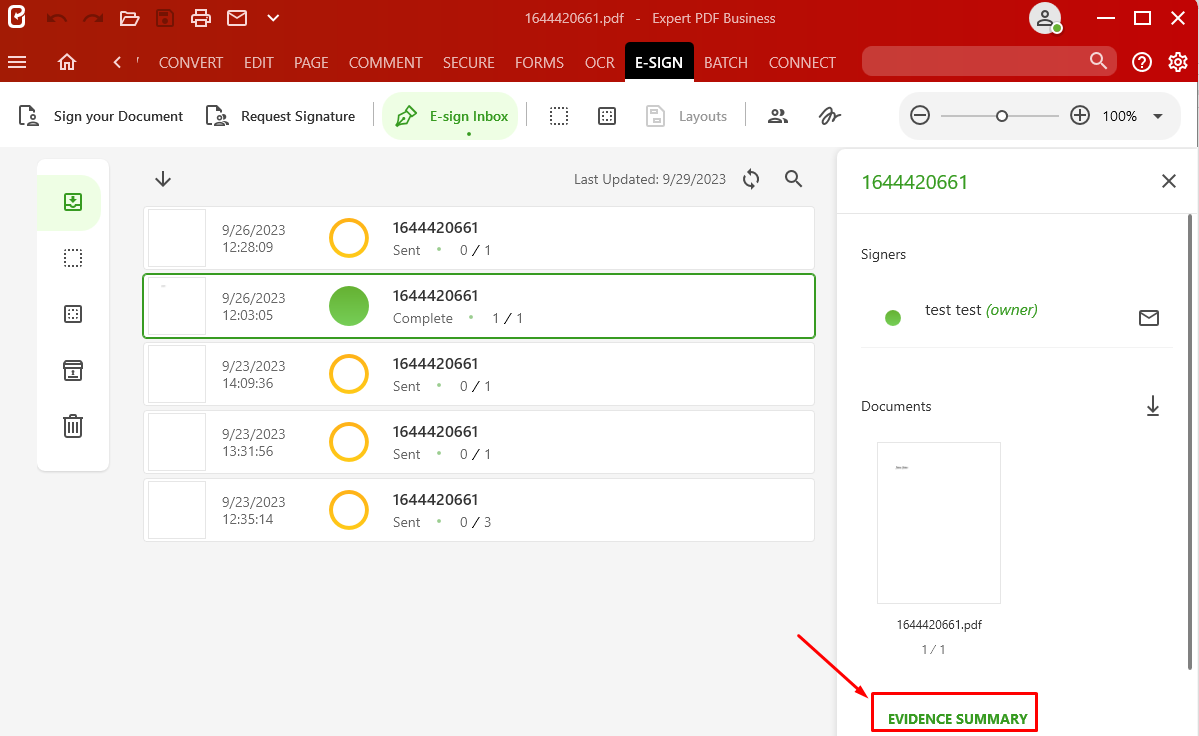 If the E-Sign module is not available for you, you can purchase it here.