Topics:
In this article, you will find out how to log in to your Expert PDF Account using a social media account (Facebook, Microsoft, and Google).
These are the subjects covered in this article:
Add Third-Party Connection
You can always review a list of any third-party connections linked to your account. From here you can easily add any others.
Here you will have a choice to connect with Facebook, Google, or Microsoft.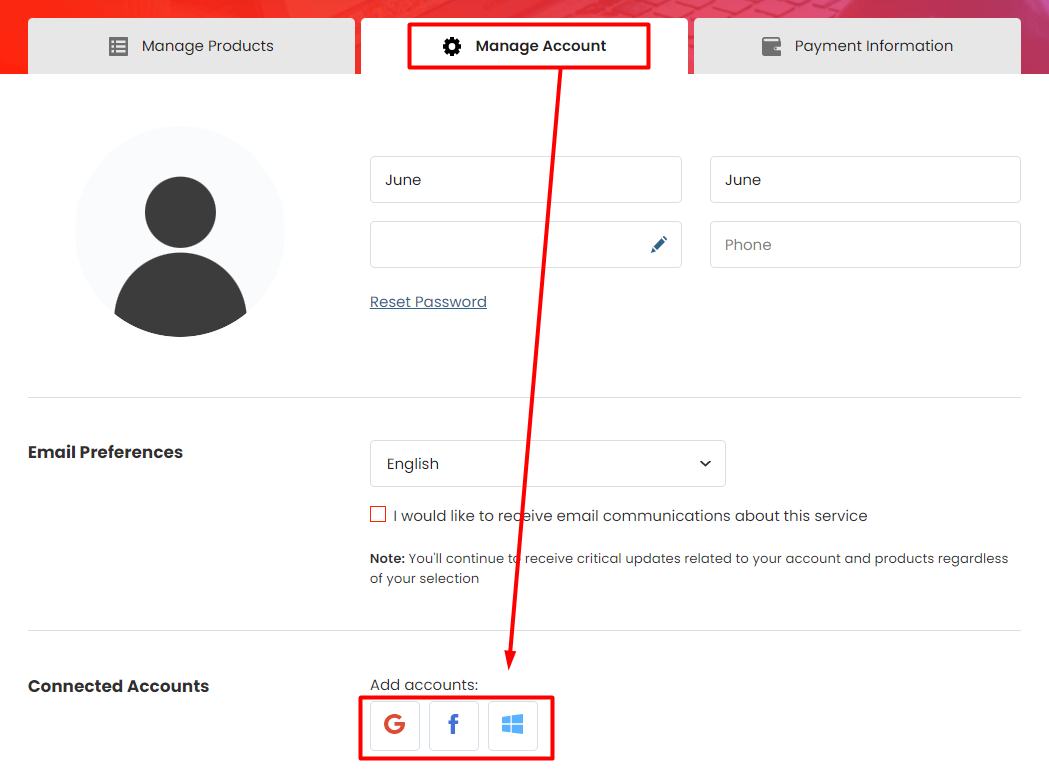 Refresh the page. The account will appear in the Connected Accounts section.

Remove a Third-Party Account
You can remove a third-party connection at any time.
Click Disconnect next to any account.
Reconnect a Third-Party Account
Click Connect to re-connect your third-party account.


If you created an account with a third-party connection, the main email address behind it will be left on your Expert PDF account. You will need to use this email address to log in moving forward.

When you disconnect the account used to create your Expert PDF account, you'll be prompted to create a new password.
Enter your password.

Click on Save Changes.