Expert PDF products upon purchase are linked to an Expert PDF account. That product can be assigned to another user. Each Expert PDF product can be linked to one account at a time.
This article will cover:
Assigning a Product to a User
By default, the product is assigned to the email used when purchasing Expert PDF.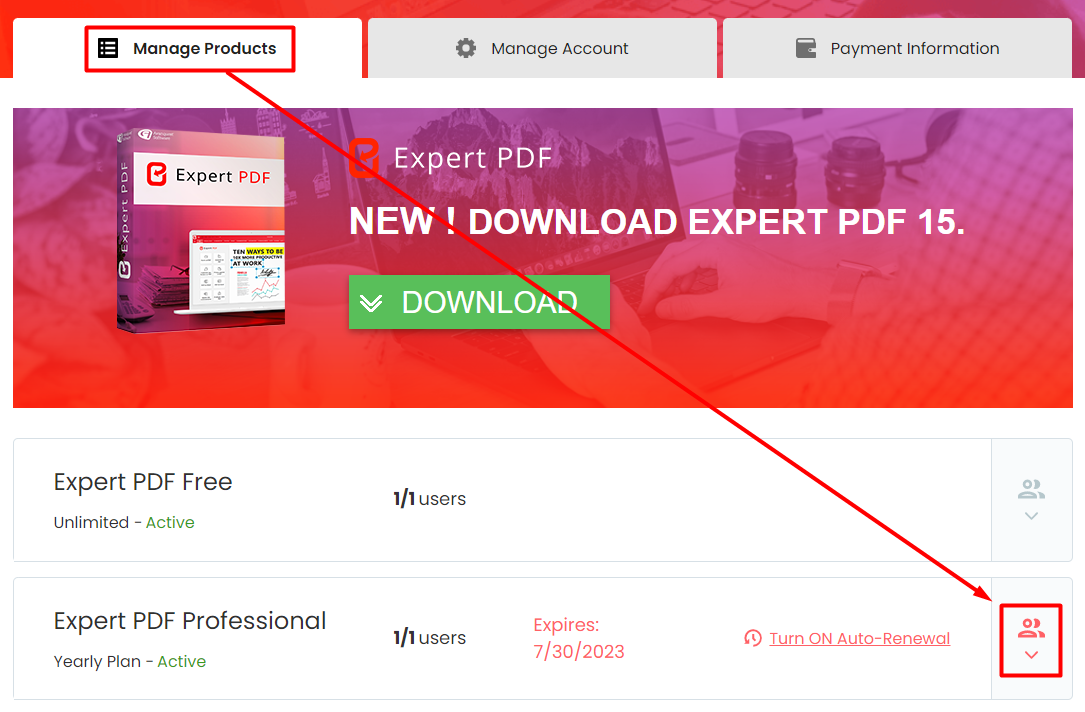 Click on Actions.
Choose Unassign.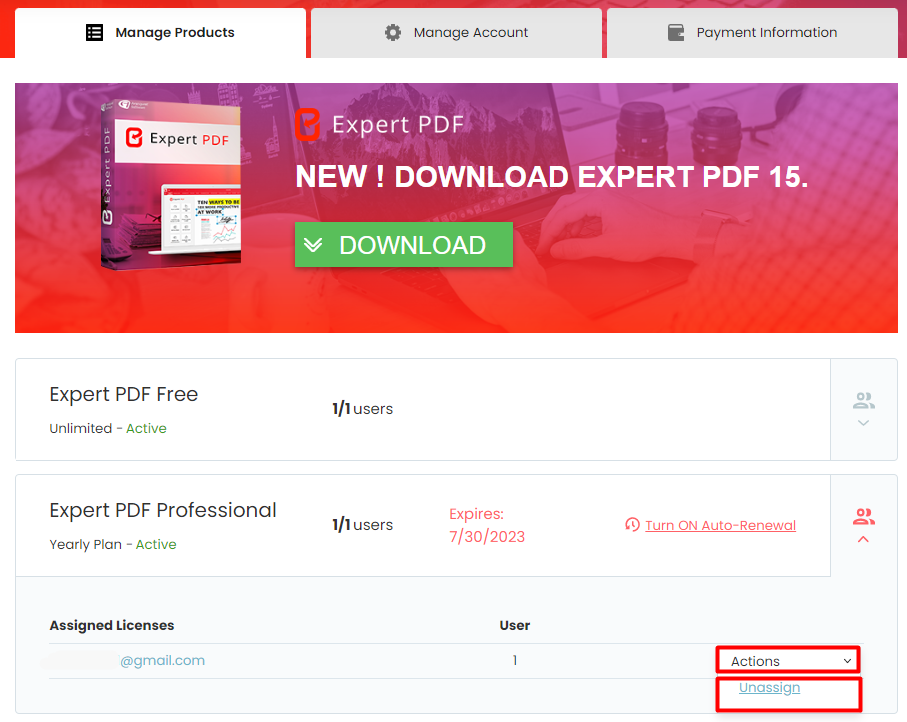 Click Assign to...
Choose Another user.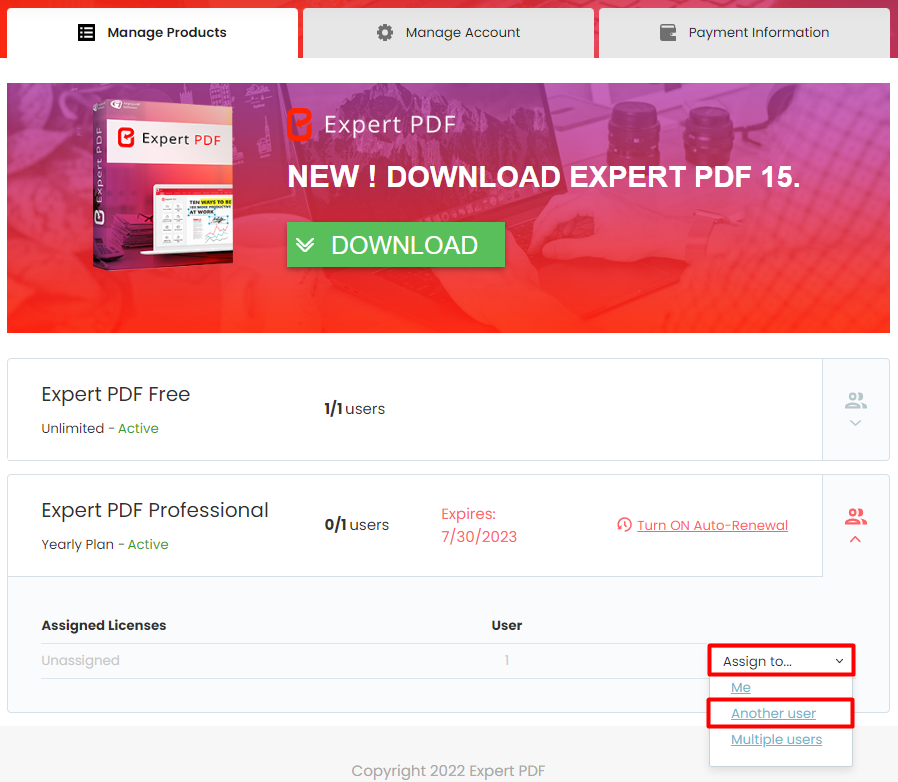 Enter the new email address.
Click Assign.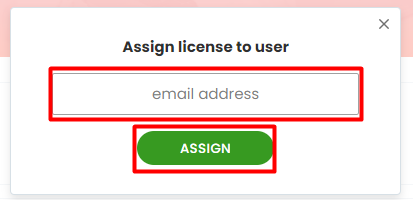 The new user will appear under the list of assignees.
Assigning a Product to a Device
When a user logs into their account, the product is linked to the device they are using.
Go to the Manage Products section of your account.
Click on the arrow to expand the product settings.
Click on the X to remove the device.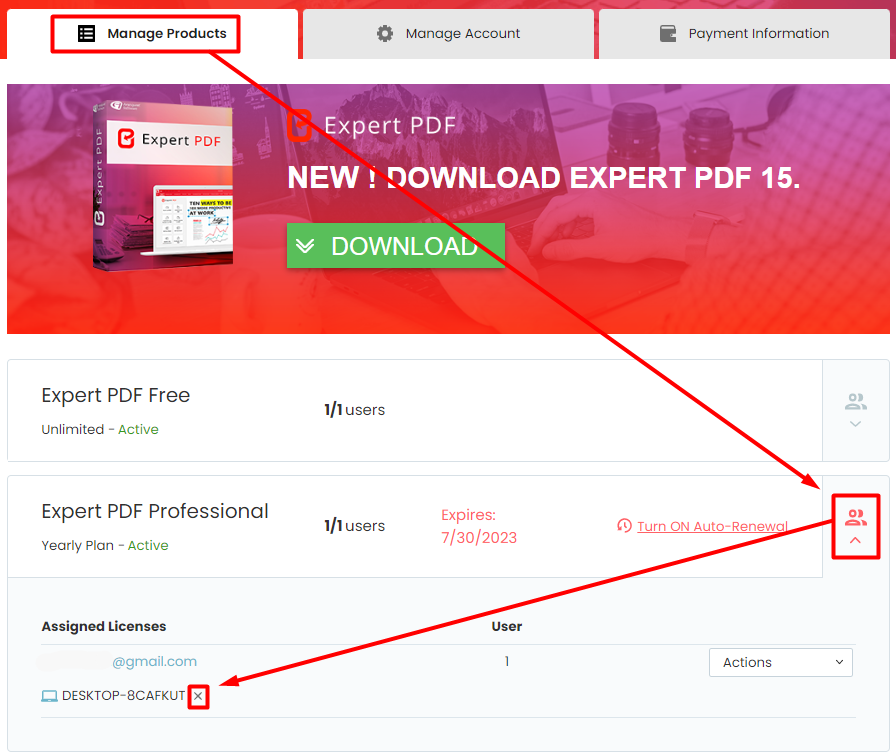 When you next log in to Expert PDF on a new device, it will then be linked.