Your product will be attached to your Expert PDF account. An account is created upon purchase and linked to the email address you used during checkout.
You should have received an email to create a password post-purchase.
Logging Into Your Account
1 – Click on the Login logo in the top right corner.
2 – Choose Sign In.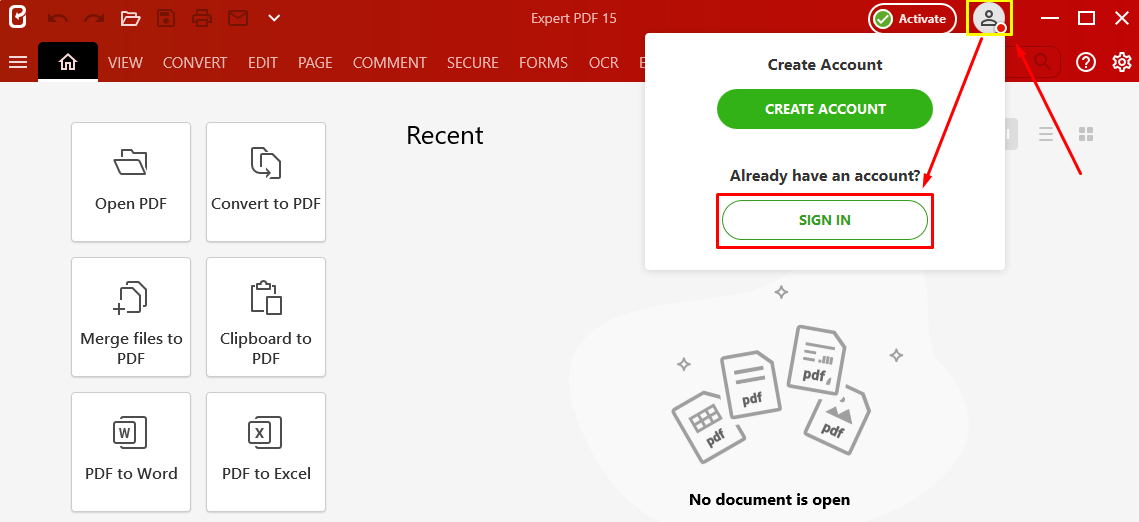 3 – Enter your email address and password then click SIGN IN.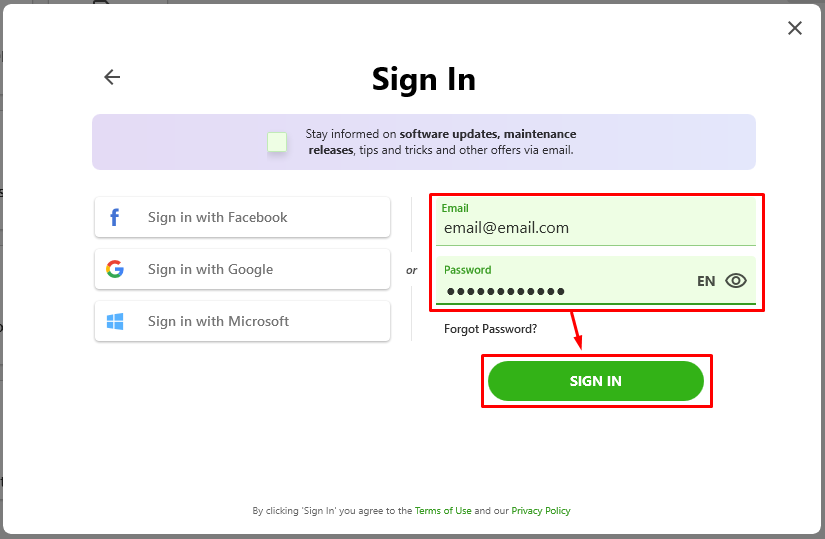 4 – Expert PDF is now activated. You'll see this confirmation at the bottom of your Expert PDF window.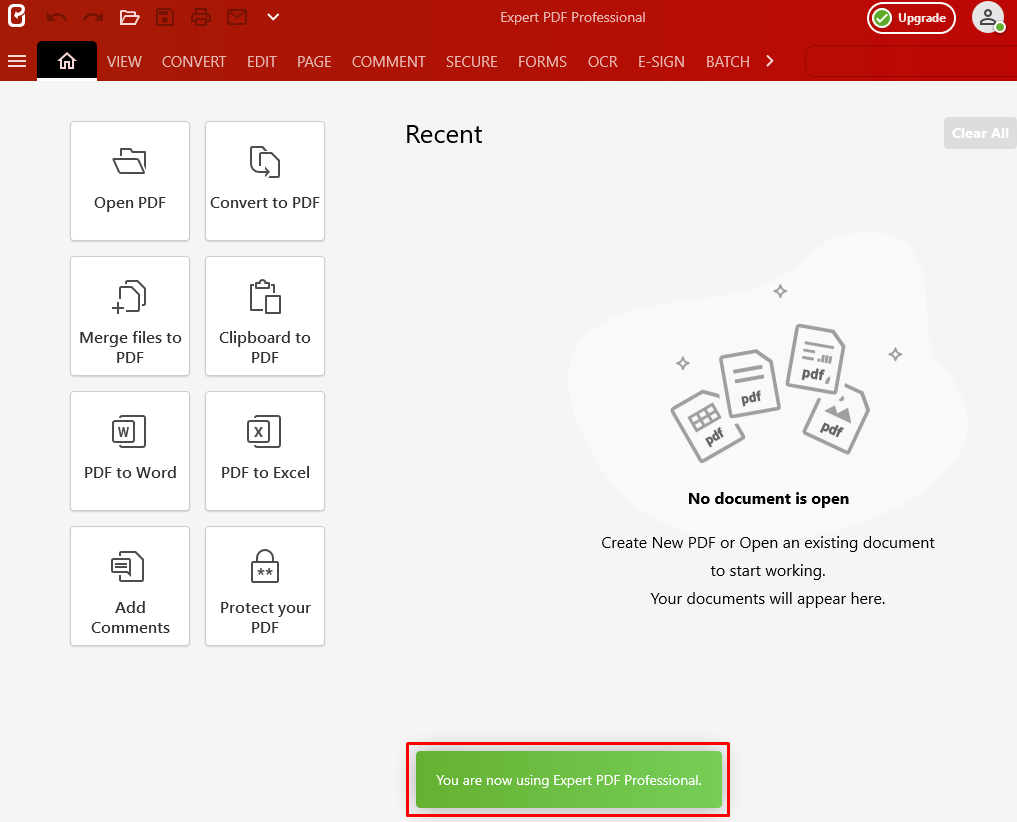 **Pro Tip – If you upgrade your product you'll automatically activate it when you login to your Expert PDF Account.
License Key Activation

This section is for users who were provided a license key to activate Expert PDF.
Entering Your Key:
Once you pop the license key into the app, Expert PDF is activated.
1 – Open the Activate Tab.
2 – Enter your license key into the popup that appears.
** Pro Tip: Be sure to copy and paste your key to avoid any errors.
3 – Click Validate.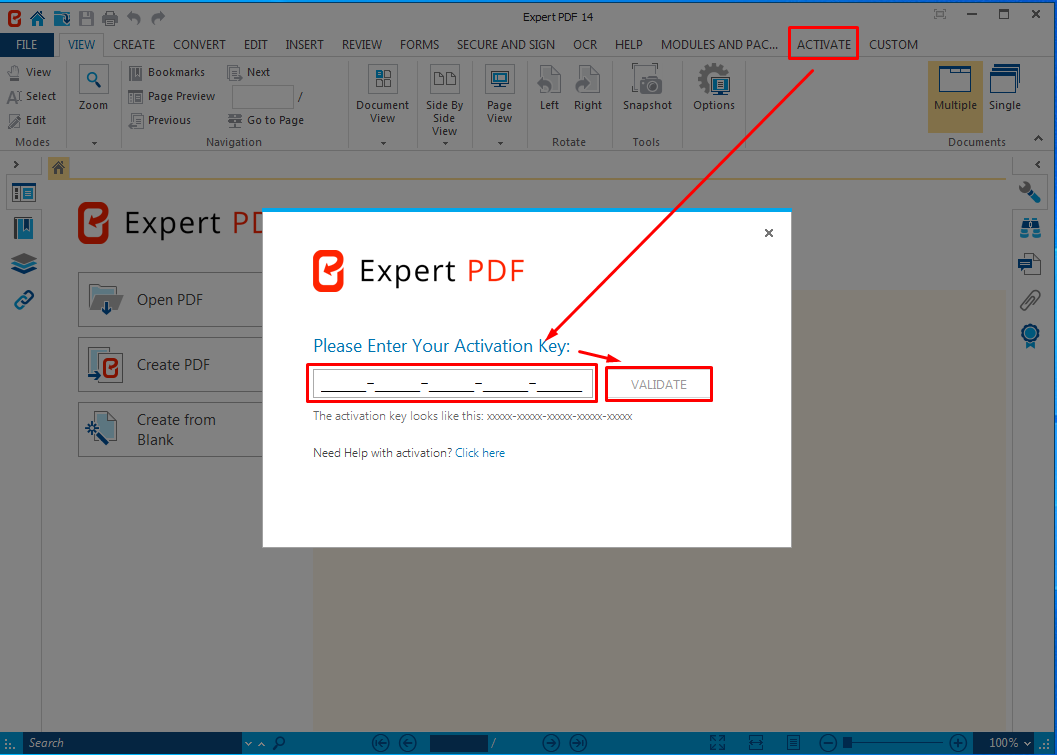 4 – Expert PDF will be activated and ready for use. You will see this popup appear confirming the activation was successful.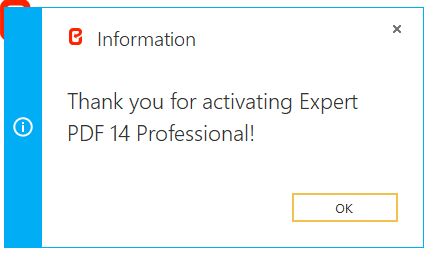 Older Versions of Expert PDF (Product Doesn't Appear In Account)
If you have a perpetual product it will be linked to a specific version of Expert PDF. A perpetual license means you paid one time and have access to that version of Expert PDF forever.
If you do not see your product inside Expert PDF, but you do see it in your account on the website, it is likely your products are assigned to an account with a different email address or if the version you have installed does not match your product.
Note: Expert PDF 10-12 versions are no longer supported. Please submit a request to our customer support to receive further assistance.
You can contact us by clicking on Contact us on our main support page.
*You will need to enter your email address. A security code will be sent to you. Enter the code and click on Validate. You will then be able to open a request.