Anything you copy or cut is temporarily stored in an area on your computer known as the Clipboard. Expert PDF provides the ability to create brand new PDFs from the content of your clipboard.
Open the Convert Module.
Expand the Create option.
Select Clipboard to PDF.


Note: The Clipboard to PDF button becomes enabled when any content (image or text) is available in the clipboard.
Alternatively, you can go to the Expert PDF Homepage and select Clipboard to PDF.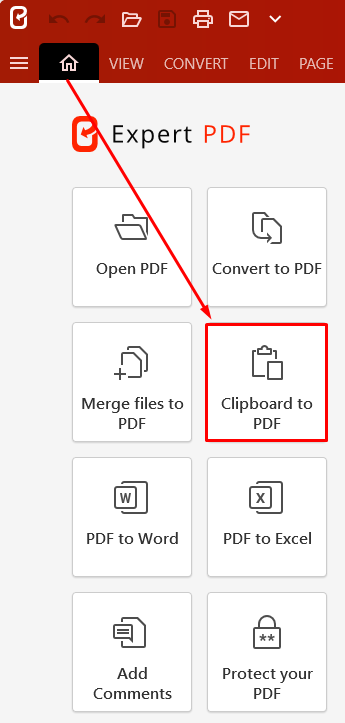 A new portable document will open containing the contents of the clipboard converted to .pdf format.